The current competitive market looks for young Graduates primarily with problem solving skills, articulation skills, people Management Skills, Emotional Intelligence, event management skills. The Industry also looks for skilled entry level employees, well equipped with required abilities. Students need to be committed to their defined goals to reach the summit of Success in a fixed timeline. 
Campus to Corporate  training is a specially designed program for Jobseekers mostly for professional engagements. In this training program, we enable job seekers to acquire the relevant knowledge and develop the necessary skills to work effectively in an organization. As Industries are different, so as role.  We aim at grooming the students as per the Industry requirement, so that employers get the employees they want and the job seekers get the job they want. 
We, at Identity, have strong expertise in bridging the gap between Industry and Academia through constant Mentorship approach.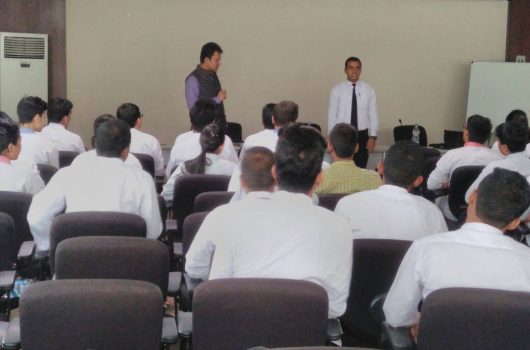 Communication Skill

Power Body Language

Power Dressing

Resume Clinic

Email Writing

Mock Interview Technical (Online / Offline)

Mock Interview HR (Offline / Online)

Public Speaking

Aptitude/Reasoning/Verbal Ability (Pointers to be added)

Group Discussion/Case Studies

Career Mentorship

Personality Development
NB : We conduct all the Programs / workshops through participative Case studies, Role plays, Team building activities, and Brainstorming.