"If you Train it's costly, if you do not train, it's costlier". Skilled Human resources are key to any organizational growth. We at IDENTITY, are always proactive and research oriented to understand the need of the clients, to customize the Training Module as per the client's requirement, and to ensure satisfaction post our service. 
We believe in serving the need of the client as best as possible so that we become the members of the client family. We work on two modes : as per the client's requirement and as per our Training Module.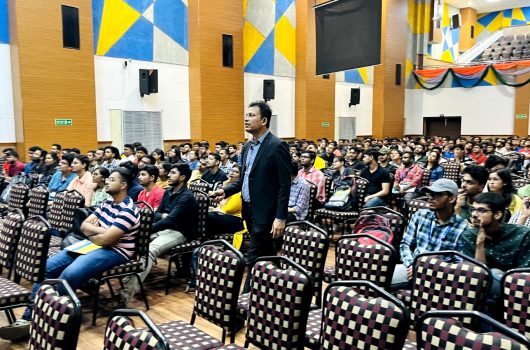 Team Building
Leadership skill
Conflict Management
Critical Thinking
Problem Solving
Goal Setting & Accountability
Group Dynamics
Business Etiquette
Motivational Leadership
Impactful Presentation
Owning the stage and Addressing Crowd
Business Communication – Email Writing, Presentation skill
Managerial Training
Emotional Intelligence
Mentor and mentee Workshop
Train the Trainers (TTT)
Change management
Transition to Transformation
Decision making
Zohari Window

Personality and Communication style
Customer Centricity
B2B & B2C Sales
Consumer Behaviour
Understanding Product and Market
Inbound Sales
Outbound Sales
Presentation Skill
Business Storytelling
Types of selling
Telesales
Sales Process
MS Excel Advanced   

MS Powerpoint
Inspirational Leadership

Focus and Growth  

Your Life, Your Responsibilities
NB : We conduct all the Programs / workshops through participative Case studies, Role plays, Team building activities, and Brainstorming.