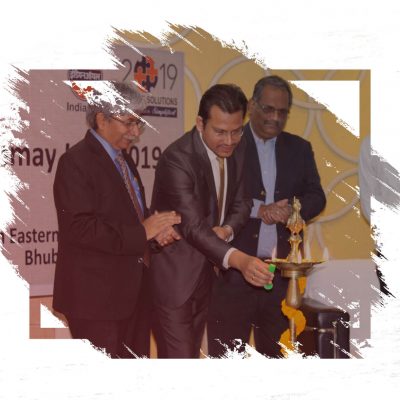 Identity Group, since 2012, has been operational in the arena of Training & Counseling in Bhubaneswar, Odisha. We have also registered our presence in Andhra Pradesh, Chhatisgarh, Kolkata, Jharkhand and Punjab.
Our Reach
Facts and Figures
Identity Group Think Tank
Jasobant Narayan Singhlal
Founder &MD
Dalvinder Singh
Head Learning & Development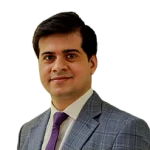 Dhananjay Banthia
Exp. - 14 Years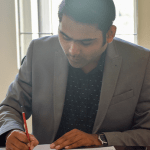 Manish Goenka
Exp. - 14 Years
Raja Singh
Exp. - 15 Years
Surya Das Mohapatra
Exp. - 25 Years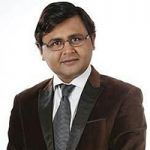 Amit Tripathy
Exp. - 20 Years
IB Mohapatra
Exp. - 20 Years
Santosh Patnaik
Exp. - 17 Years
Paresh Mohanty
Exp. - 20 Years
SANDEEP JENA
CENTRAL TOOL ROOM & TRAINING CENTER, BHUBANESWAR
,
AMPLE GRATITUDE FOR THE INEFFABLE SOLICITATION FOR THE PIONEERS TOWARDS THE NOBLEST CONTRIBUTION FOR THE FELONIOUS SOCIETY TO BE SOUND AT DECISIVE END
Ankita Pattnaik
MSc biotechnology
,
As a trainee counselor of IBCC, I Feel proud to build others career and really feel greatful to have such a good mentor who makes us understand easily
Rameesha Akhtar
Odm Public School
,
I had no clue about my life .IBCCC helped me figure, my way not only in my career but also in my life. I always prefer them for any future queries.
Anwesha Pati
SBD International School
,
I've so many issues, like emotions, schedule, concentration and Career, Thanks to IBCCC for making my personal & academic life visionary and stable.
Sarmistha Das
GIET polytechnic, Andharua
,
Today's Webinar on General Awareness and It's importance was an amazing lesson for me. Today, I learnt that there is a lot to know in this world and I know less than a few.
Suvam shiney
Bethany Convent School Paradip
,
In today's session I learnt so many interesting facts and some examples of many great people. I first thought that it was a competition but I was wrong it is like a game. But anyway I liked this session and it was my first session. So very very thank u to both the sirs, Thank u so much.
Dibyashna Jena
Mothers Public School
,
Today's session on the topic GENERAL AWARENESS AND IT'S IMPORTANCE was really amazing.. I got a huge information about various aspects.. I am also very thankful to the teachers who were conducting the session
Identity can penetrate to the micro-level requirement and understand the training needs and design the modules and manuals specific to organization or an individual requirement. We blend our training program with not what we think is better, but what is better according to the need.
What is unique about Identity Training ?
Identity believes in uniform delivery, content, and impact. We are specialized in Clinical Approach in our training, where all trained professionals follow specific structure as drafted by us.
In this Covid -19 pandemic, does Identity deliver Virtual Trainings ?
Yes, Identity is renowned for having expertise in delivering highly engaging, impactful and structured virtual training program for Corporates, Schools, Colleges and Universities.
What is the Process of Enrollment with Identity ?
Our ideology is quite user-friendly, can book an appointment by hitting the register now button in our website. Once register we will reach out from our end for further assistance.
Does Identity conduct any assessment for Individuals ?
Yes, Identity assesses individuals via a specially designed Individual Psychometric Assessment on different verticals like, General Personality Questionnaire, Dimension 8, Decision Making, Stress Management, People Management Skills, Leadership and many more. We can also customize according to the need as and when required.
What is Learning & Development consultancy support ?
It is designed and specialized for organizations where they need to develop and take their organization to the next level. In L&D consultancy we provide training, assessment also centralize the performance mapping of the employees, appreciation, and personalized improvement plans
What is the horizon of Identity Training ?
We work in versatile horizon of Industries, Education (schools, colleges, universities), Corporates (Fuel & Oil, Energy, Hotels, IT Industry, Core, Banking & Finance). For details Click here to check our clientele section.
What kind of training programs Identity delivers ?
Our forte lies in Corporate Training (Behavioral, Out-bound), Functional English, Voice and Accent, Teacher's Training, Marketing & Sales, Employability Training/coaching.
What does Identity deliver in Employability Training ?
We follow clinical approach in mentoring and handholding of students with training them starting from Resume Clinic, GD, PI and Company specific training. For details Click here for to check our Employability Training section.
What sort of audience Identity covers in Employability Program ?
Identity has rendered successful training programs for B-Tech, MBA, Agriculture, Biotechnology, Law, Pharmacy and many others.